Team JIA+,是由厦门大学、法国布列塔尼TSB协会中的五所高校、山东大学共同组成的跨国高校联队。团队成员主要为各高校的本科生和硕士研究生,涵盖了建筑设计、结构设计、室内设计、暖通、给排水、电器、光伏、智能家居等各个专业。
Team JIA+ is a transnational university wing composed by Xiamen University, five universities in Bretagne TSB association of France and Shandong University. The team members are mainly undergraduate students and postgraduate students of various universities, covering various majors such as architectural design, structural design, interior design, hvac, water supply and drainage, electrical equipment, photovoltaic and intelligent home furnishing.
晴天
16 August 2018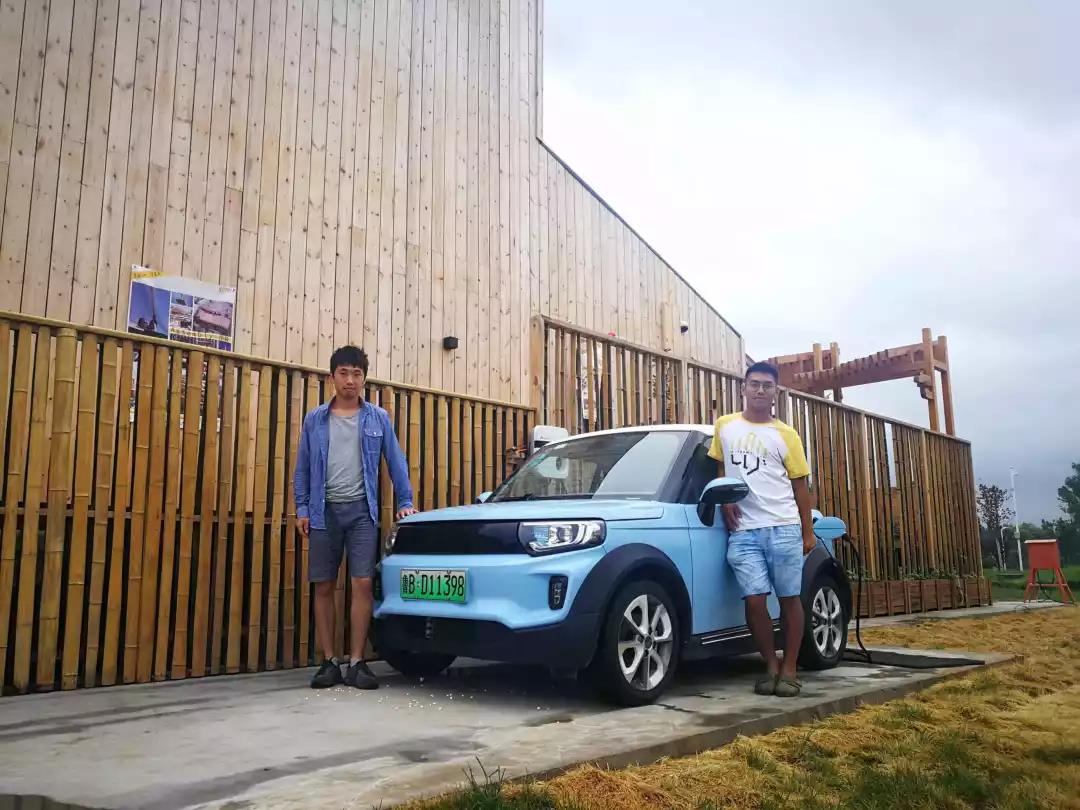 厦门大学王麓懿和邓颖航同学
Wang Luyi and Deng Yinghang from Xiamen University
2018年8月16日,清晨的阳光温暖而和煦,洒落大地,泛起丝丝金光,依旧是清冷的空气,带着泥土的芳香打开了一天的开始。不知不觉,已经到了测试的最后一天。
On August 16, 2018, the early morning sun is warm and warm, sprinkling the earth, shining with golden light, still cold air, opening the beginning of the day with the fragrance of earth. Unknowingly, it was the last day of the test.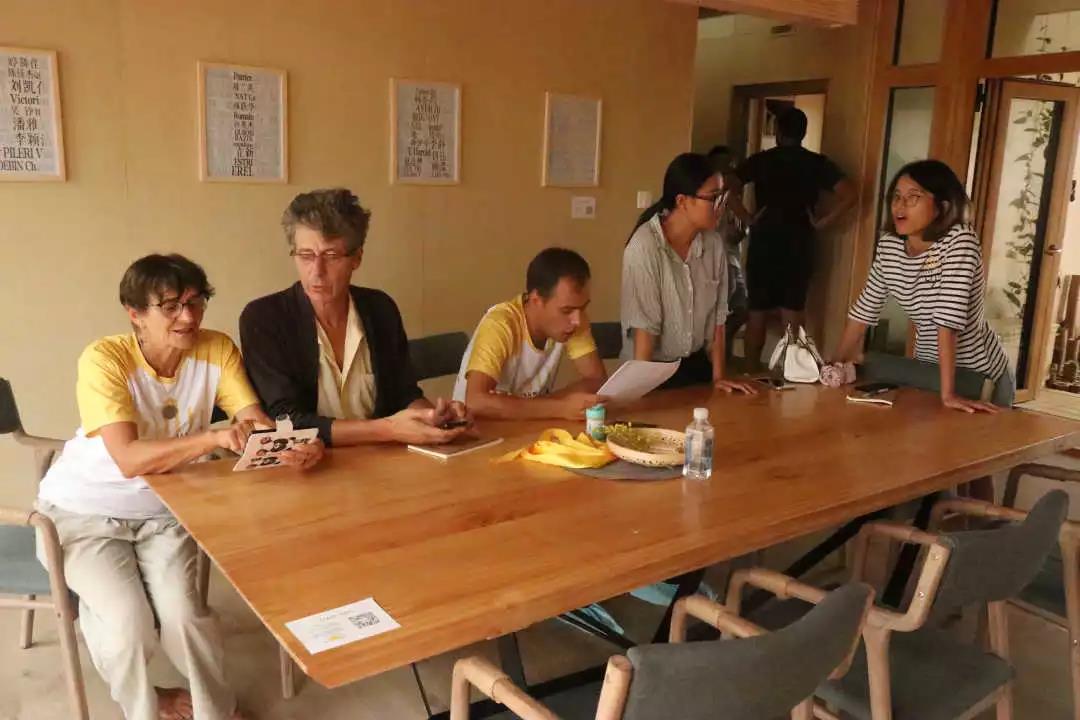 晨会后讨论
Post-meeting discussion
一日之计在于晨,虽然经历了漫长的征途,但是大家依旧没有丝毫懈怠,为了打好最后一仗,所有人早早地来到了场地开早会,初步规划今天的任务安排,会后各组自行讨论把任务细分到每一个人。
The plan of a day lies in the morning. Although we had gone through a long journey, we still did not slack off. In order to fight the last battle, all of us came to the venue early for the morning meeting.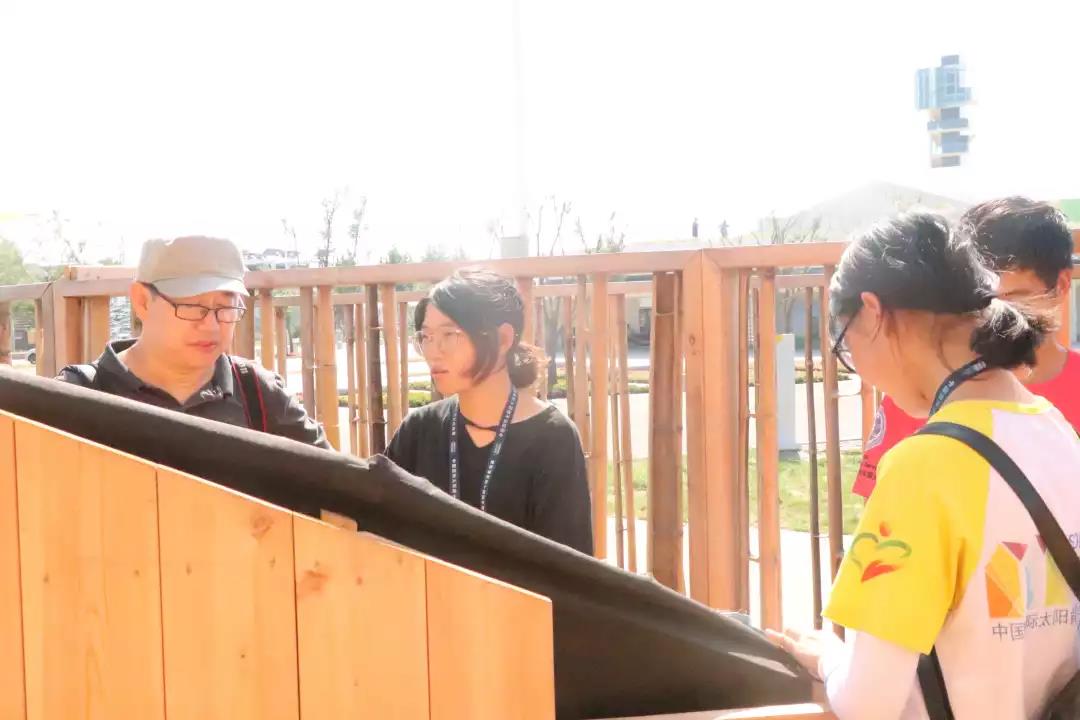 厦门大学卓馨宇同学向游客讲解
Zhuo Xinyu from Xiamen University explain to visitors
有朋自远方来,不亦乐乎?日常一如既往地进行着,秉承着来者皆是客的传统,Team JIA+的成员耐心地为游客讲解"自然之间"的别出心裁的特点和理念,热情的招待使他们感受到宾至如归的温暖。巢居结构赞助商亦来到了现场,在山东大学老师赖艳华及厦门大学的庄诗潮同学的陪同下参观。
Isn't it wonderful to have friends coming from afar? Daily activities continue, adhering to the tradition that all visitors are guests, Team JIA+ members patiently explain the unique features and concepts of "nature between" to the tourists, and the warm hospitality makes them feel the warmth of home. The habitat structure sponsor also came to the scene, accompanied by teacher lai yanhua of shandong university and classmate zhuang shichao of xiamen university.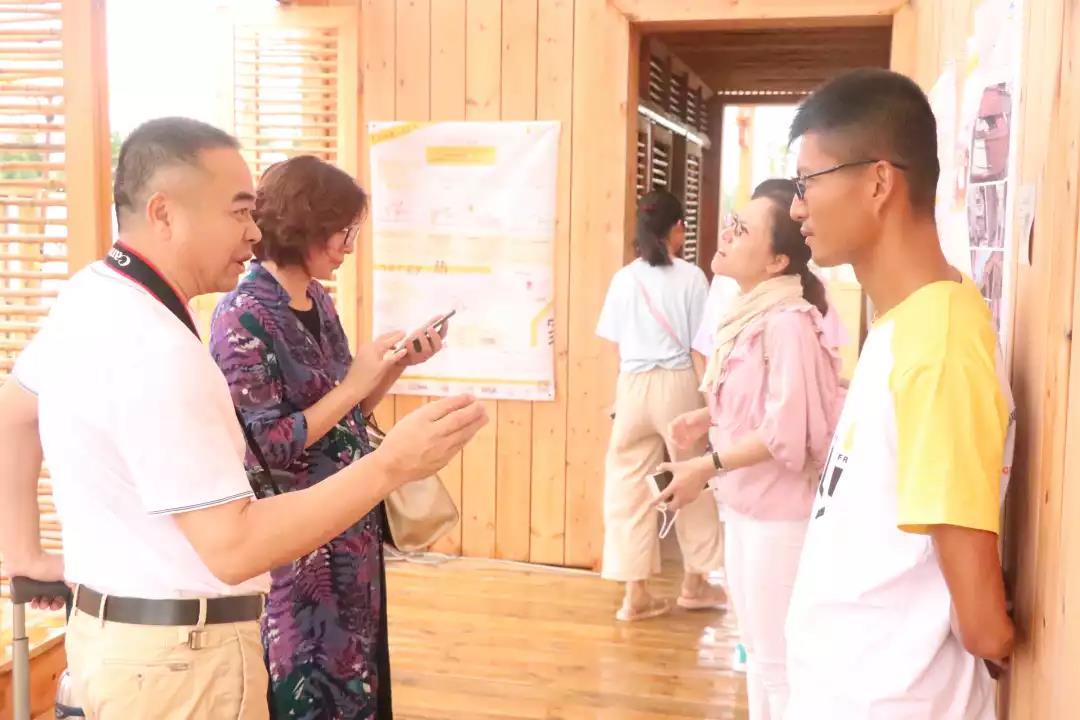 巢居结构赞助商在山东大学赖艳华老师和厦门大学庄诗潮同学陪同下参观
The habitat structure sponsor visit the house accompanied by Lai Yanhua from Shandong university and Zhuang Shichao from Xiamen university.
今天下午,我们接受了德州电视台的采访。厦门大学的周立和法国布列塔尼联盟的Nathanael作为代表,对我们的作品进行了详细的讲解,针对记者提出的问题也对答如流,扩大了团队的影响力。
This afternoon, we were interviewed on DeZhou TV. Zhou li from xiamen university and Nathanael from the league of Brittany of France, as the representatives, gave detailed explanations to our works and answered the questions raised by the journalists to expand the influence of the team.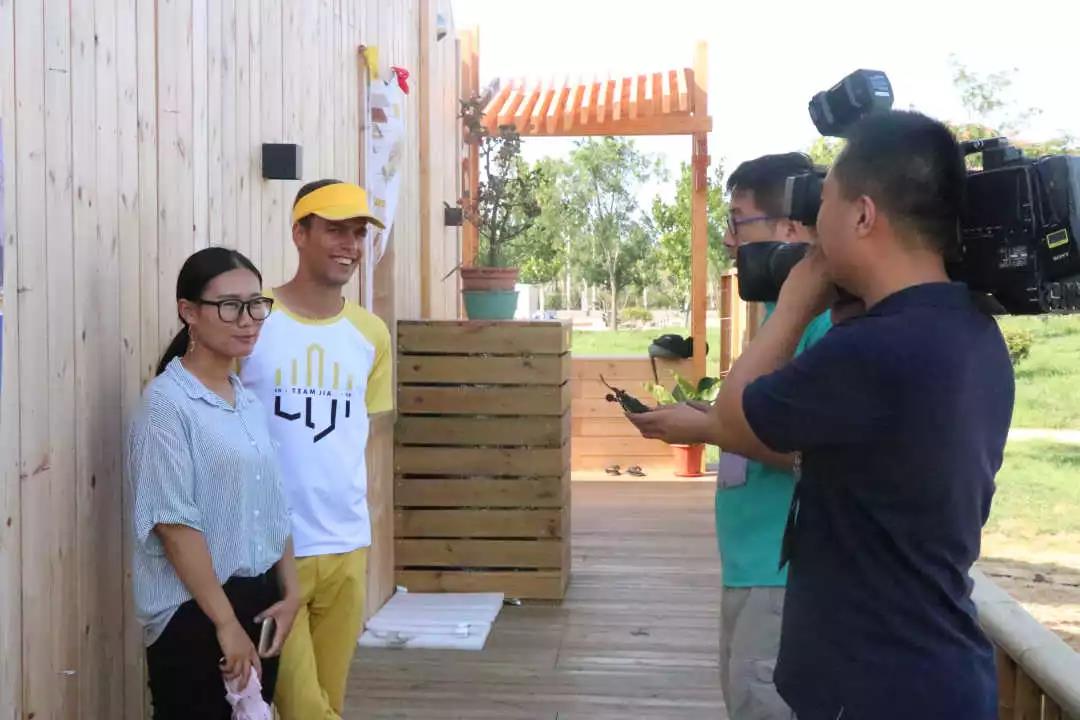 厦门大学周立和法国布列塔尼的Nathanael接受德州电视台采访
Zhou Li from xiamen university and Nathanael from the league of Brittany of France receive an inerview
闲暇之余,大家围坐在房子的西侧走廊处,阳光透过竹格栅渗透进来,光与影的交错,黑与白的重叠,回想这一个多月来,每个人心中肯定感慨万千,但看着对面的脸,都化为了相视一笑,欢声笑语。
In the spare time, we sat in the western corridor of the house, the sunlight permeated through the bamboo grille, the interlacing of light and shadow, the overlapping of black and white. In retrospect of this more than a month, everyone must be full of emotion, but looking at the face on the other side, all turned into a smile, laughter.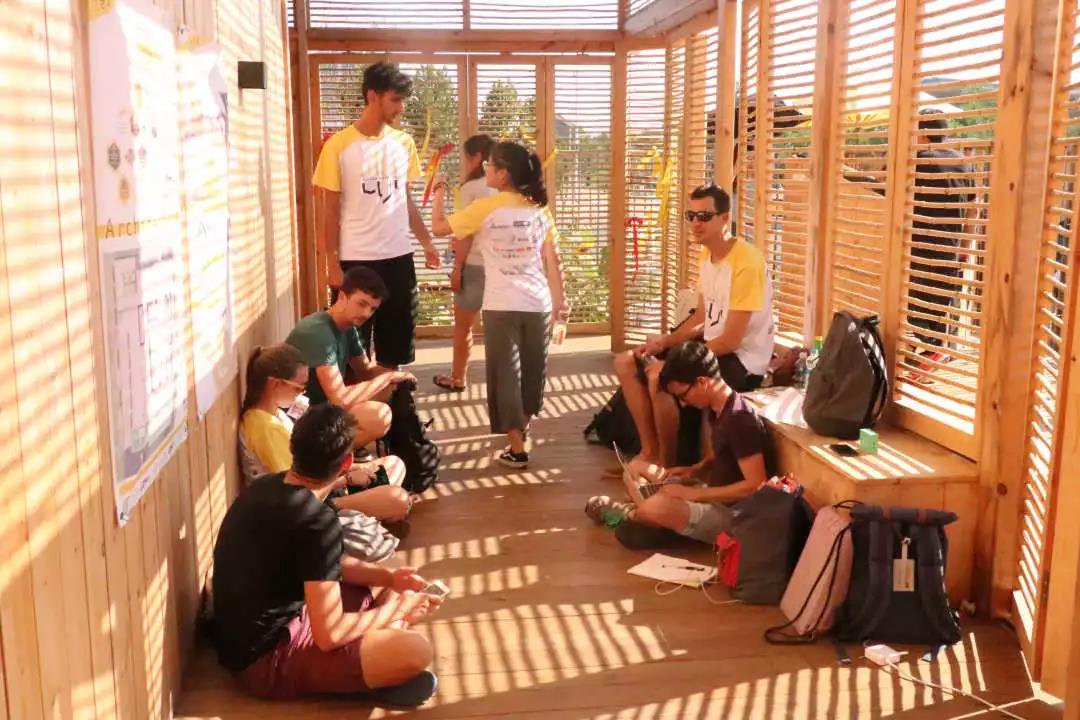 闲暇时光
spare time
百尺竿头须进步,十方世界是全身。我们不能满足于已经取得的成绩,昨日已成过去,只有做好今天,才能拥抱美好的明天。
Progress must be made in all walks of life. We cannot be satisfied with what we have achieved. Yesterday is past. Only by doing well today can we embrace a better tomorrow.
在此鸣谢